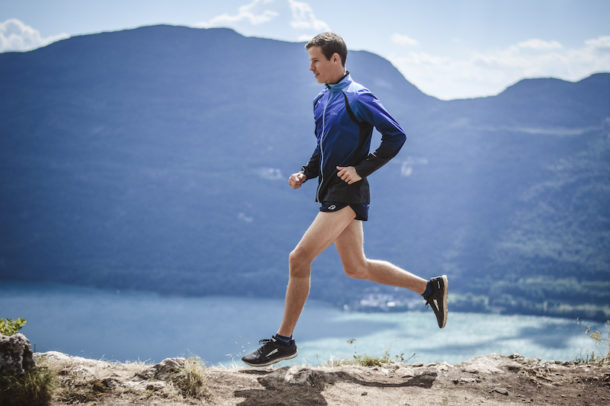 Endurance is the ability to sustain a given effort for a given time. The more endurance you have, the longer you can sustain an effort. In running, a runner's endurance can be quantified with the Endurance Index (EI). Let's look at how you can calculate your endurance index.
Running performance: MAS and endurance index
Running performance depends on a variety of parameters, especially the duration of the effort. In extreme cases, the qualities required for sprinting are very different from those required for ultra running.
For long distance runs, lasting between 6 minutes and about 4 to 5 hours, it is possible to predict performance based on only 2 parameters: MAS and endurance index.
After 5 hours of effort, other parameters come into play and the formula can no longer be used.
Endurance index is not necessarily representative of the runner's level. It is indeed possible to have the same endurance index as Eliud Kipchoge, but you will not run as fast because his MAS is certainly much better than yours 😉.
The endurance index of Peronnet and Thibault
In the 1980s, researchers François Peronnet and Guy Thibault had found a connection for runs from 3000 m to the marathon.
To clarify their model, they created a simplified equation that runners could easily use to quantify their endurance. All you need to know is your MAS and a race result, preferably over an hour.
The formula: Endurance index = (% of MAS during race – 100) / nl (race time in minutes /6)
An athlete with very good endurance is considered to have an endurance index of -5, and one with an endurance index of -10 to have poor endurance.
However, this approach is difficult to understand for runners because the endurance index is always negative, since it calculates the slope of the straight line, which is always negative. The flatter the slope (and thus a coefficient close to 0), the greater the runner's endurance.
Note that in the original publication by Peronnet and Thibault, the 6-minute limit for MAS was set at 7 minutes, and for this reason the formula sometimes contains a 7 instead of a 6.
Long-distance endurance based on the MIT/CNRS model
In this article, I explain in detail the model for predicting middle- and long-distance performance that we developed with Thorsten Emig and Matthew Mulligan at MIT and at CNRS. We defined long-distance endurance (between about 6 minutes and 4-5 hours) in a way that makes it easier to understand.
Long-distance endurance is the time in which a runner can perform at 90% of his or her capacity MAS. In other words, a fast pace can be maintained for several dozen minutes.
Long distance endurance = time in which a runner runs 90% of his MAS / time in which a runner runs MAS (set at 6 minutes).
The calculations are quite complicated because you need to determine the time in which you can run 90% of your MAS, but this specific time you do not know. It is possible to calculate it at least from 2 race results.
The scale of this endurance can be qualified in this way:
3: Low endurance
5: Average endurance
7: Good endurance
8: Excellent endurance
10: Exceptional endurance
We can read this as a score out of 10, which makes it easier to read.
If you have an endurance of 10, you can run for 1 hour (60 minutes) at 90% of your MAS, which is exceptional. If you have an endurance of 3, you can only run 18 minutes at 90% of your MAS. Medium endurance (5 out of 10) is about 30 minutes at 90% of your MAS.
Calculate your long distance endurance index
We have created a simulator that you can use to calculate your long distance endurance index: you can find it here. You can also get a performance prediction for the 5-kilometer marathon.
Note that this endurance index and the long distance endurance index are only for running and cannot be directly applied to cycling, swimming or other endurance sports.
Improve your endurance index
In order to improve your endurance index, there are no miracles, you must practice! Idyllically with varied training and paces. Whether it is fondamental endurance, aerobic and anaerobic thresholds, intervals…
If you want to make progress, I invite you to download the RunMotion Coach app, which calculates your individual training plan and integrates the right training steps. It takes into account your MAS and your endurance index from the results of your runs.