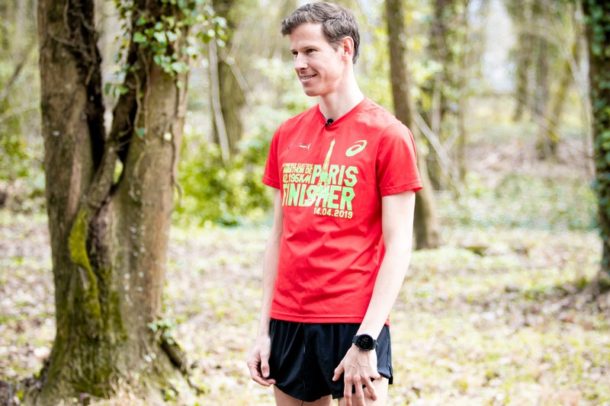 Long-distance runs are an essential part of a training plan for a marathon or half marathon. There are many types of long slow runs in a training program. Let's look at speed, max and pace here depending on your goal.
The interest in long-distance running for the marathon
The interest in long-distance running is manifold. First, it allows you to train your endurance and get resources that you normally don't have, from a cardiovascular, muscular and articular point of view.
In fact, the mile-long jolts "break" muscle fibers. In the short term, the joints are affected (but in the medium term, it is also beneficial to strengthen them). This is felt the next day with stiffness. So you have to be careful to be progressive in order not to hurt yourself.
The other interest is to express your good speed when we include interval training at a marathon or half marathon speed. We will come back to the different types of long distance running later. From a mental point of view, it is also about getting used to patience, which is very useful for a marathon.
Finally, you can use long-distance runs to test your equipment and nutrition during the race.
The maximum time limit for a long-distance race
The maximum time limit of a long-distance run for a marathon
It's better to go by time than by miles. In fact, a long distance marathon can take up to 2h30 hours, and even up to 2h45 hours for an experienced runner.
If one were to resonate with distance, such as a set distance in kilometers at 30 miles, it will be the case for some runners at 2h (at 15km/h), but 3h (at 10km/h), even 3h20 (9km/h). Some runners want to reassure themselves by completing a distance almost equal to the marathon during training, but this is usually a mistake.
The risk would be to go too far with fatigue, whereas the goal of a training session is to prepare a runner as much as possible to be able to run the marathon on D-Day. It would be counterproductive to run a training session of more than 3 hours. It is better to increase the mileage in the weekly training than to run too long distances in one session.
In the RunMotion Coach app, depending on your experience, you can train long, slow runs up to 2h30h, sometimes 2h45. The weeks leading up to the race are progressive to set you up for this specific timing.
The maximum time limit for a long-distance run in a half marathon
The maximum time limit for a long slow run for a half marathon can be 1h45 or 2 hours. Fast runners can exceed the distance of 21km for a long-slow run of 2 hours, while slower runners can reach 17 or 18 km.
Again, weigh the risk-benefit ratio, because it's better to be ready for the half marathon on D-Day than when you are training. Regular training will allow you to be ready on D-Day, renew your energy and motivation, and successfully complete your half marathon.
The maximum time limit for a long slow run of 10 km
The maximum time limit for a long slow run of 10 km can easily exceed the duration of the race. You can reach 1h15 or 1h30 for 10 km. More is not necessary, unless you are preparing a marathon within the year.
Why can't you run the marathon distance when training?
Long-distance runs cannot cover the distance of a marathon. In fact, it would be too difficult to recover during, as well as after training. Also, if you are running alone, it is difficult to find the mental resources you have on the day of the race. There is a risk that you will not be able to finish your run and therefore lose your confidence. Sometimes it's also difficult to maintain a consistent pace on your own. In addition, you rarely have access to all the logistics of a marathon, including supplies.
To prepare for a longer distance like a 100K or 24-hour race, you can opt for alternative walking/running training, such as trail running races, to reach 4 hours, 5 hours, or even 6 hours. But again, you will try to run a maximum of 3 hours during this period.
The importance of progressivity to avoid injury
If you see that you want to complete a 2.30 hour run in a few months, you will probably wonder if you can even do it. The goal of the training program is to be progressive. You will incorporate basic endurance runs of 1h30, 1h45 until you increase to 2h, 2h15 and 2h30. Once the long run is well internalized, in addition to a long run for a marathon, you can also incorporate a run of about 1h30 within the week, but not every week.
Different types of long-distance running
Long-distance running for basic endurance
It is the foundation for building endurance. Seeking long times for basic endurance will allow you to increase your mileage index and get your body used to long efforts. For a runner who completes a marathon in more than 4.30 hours, base endurance is pretty close to their marathon pace.
Therefore, it is more difficult for these runners to complete these workouts than it is for an experienced runner who has a 3-4 mph interval between their marathon pace and their base endurance.
The long distance run at marathon pace
You can take advantage of long distance running at marathon pace. For example, you can run 2×40 minutes at marathon pace, taking 30 minutes to warm up at basic endurance and 10 minutes to cool down. This way you can achieve a performance of 2 hours. The goal is to stay loose and economical during the 40 minutes. You have it in your marathon training program in RunMotion Coach.
For the runners who are doing a marathon of 5 hours or more, the pace of this marathon is very close to the basic endurance and the goal is to memorize especially the pace you will have on the day of the marathon.
The long-distance run at the pace of a half marathon
For example, you can do a 1h20 or 1h30 run with 2×20 minutes at half marathon pace. You have it in your half marathon training program in RunMotion Coach.
The progressive long-distance run as 'the Kenyan way'
Iten in Kenya is known for its hundreds of runners who leave at 6am to do a progressive run. They start with a slow trot at a basic pace, up to 10 km/h. Within 15 minutes, they pass the 12-kilometer mark, then it's 15 km/h, 16 km/h, up to 20 km/h for an hour. The goal of this Kenyan training is to reach any speed.
It is possible to train at your own level, starting very slowly and gradually increasing your pace. You can exceed basic endurance, active endurance speeds and then aerobic threshold in the last minutes.
Tips for a successful long-distance run
In order to successfully complete your long distance run, you need to stay hydrated when it's hot. For example, with a water bottle or a running belt. You can also test your nutrition with the food you get on the day of the run (mashed potatoes, bars, energy gels).
Eat quite early (at least 2 hours before the run) to feel well. If you run at night, you can have a snack before the start (as long as it is not too sugary).
In the RunMotion Coach app, you will find these principles for long-distance runs. Your pace is automatically calculated based on your MAS and endurance index. This allows you to avoid speeds that do not meet your physiological thresholds.